At Sri Tenkasi Shirdi Vaidya Sai Temple, on Full Moon days, Sri Sathyanarayana Pooja is conducted around 4:00 p.m. This pooja is conducted here in the same way it is conducted at Shirdi.
Benefits of Sri Sathyanarayana Pooja:
Poverty will vanish and Wealth will grow
Release from false cases
Marriage, Motherhood
Fame, Honor, Wealth
Status, Power, Professional Position
Devotees are gracefully requested to participate in Sri Sathyanarayana Pooja to receive benefits and to successfully complete desired tasks. Participating in this pooja jointly as a couple is very special. However, individuals can also participate.
All items for the pooja are provided by the temple management.
Please contact the temple management to book your seat in advance.
Contact: 75983 80374, 99521 40090
Note: At Tenkasi Shirdi Vidya Sai Temple, Navagraha Pooja is conducted generally the day before the Sathyanarayana Pooja.
---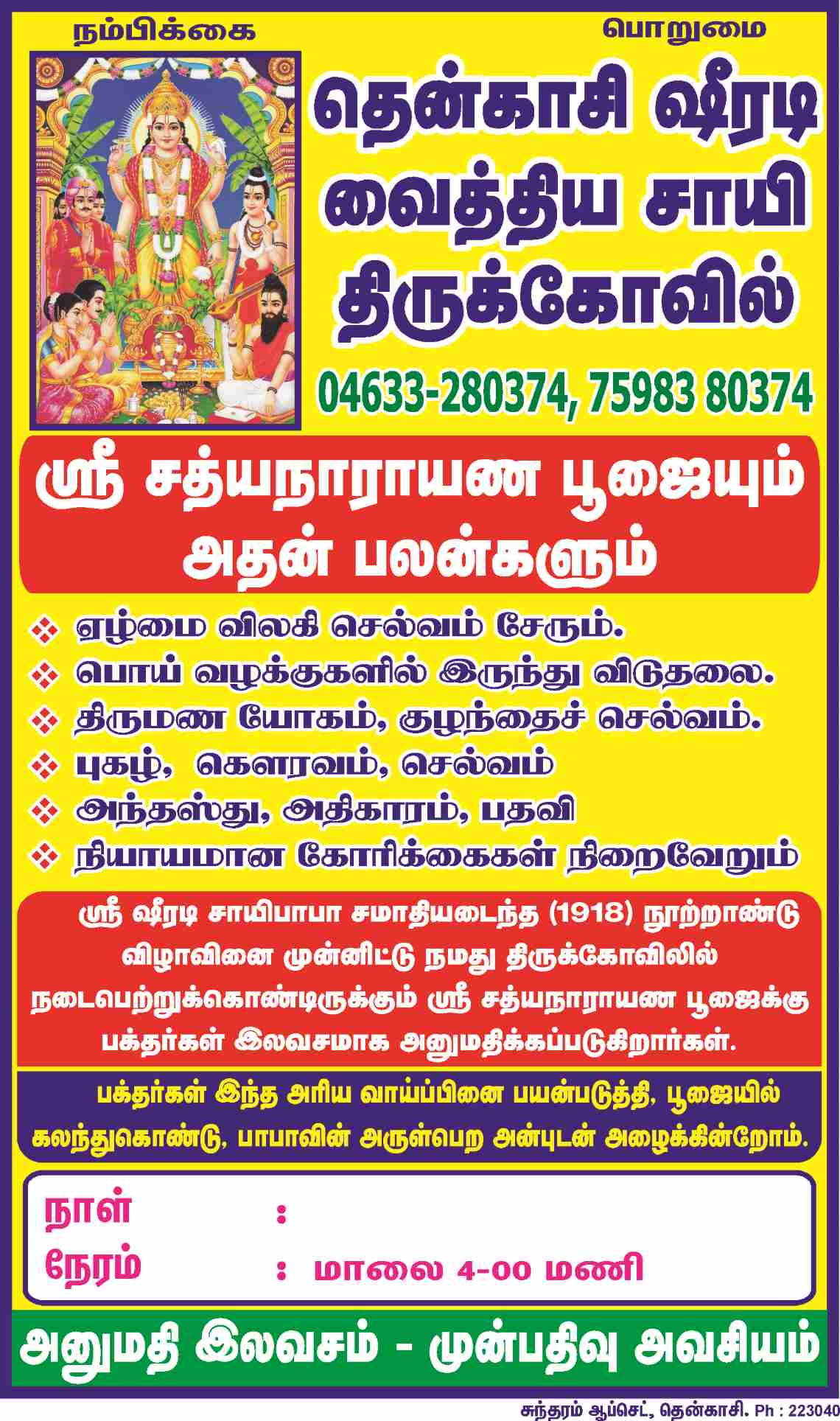 ---
Not yet planned for the year 2021